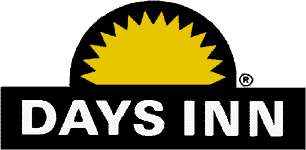 Dover-Durham Days Inn
[email protected]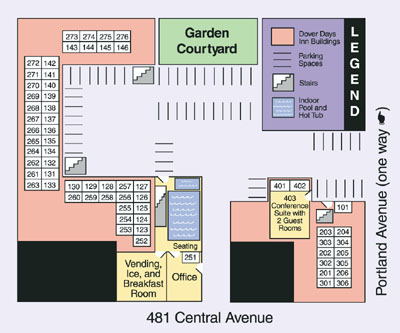 Stay within walking distance to over 15 restaurants, with two restaurants adjacent to the hotel. Just one block away is The Strand Theatre and Cochecho River Park, featuring outdoor entertainment (weather permitting).
You may also walk to a myriad of shops, entertainment alternatives and service businesses (laundromat, dry cleaners, hair stylists, etc.). For your convenience, same-day laundry service is available upon request.
The Executive Apartments are housed in the building indicated at right. The motor inn units are housed in the main building with some rooms adjacent to the indoor pool and Jacuzzi.

For more information and reservations, please call us directly at 603-742-0400.
To check Rates and Availability on-line, please follow this link.
You may also call the national reservation system at 800-DAYSINN.