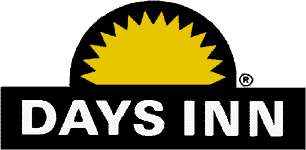 Dover-Durham Days Inn
[email protected]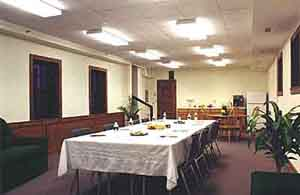 Our Executive Apartments feature a full bath,
kitchen, and dining areas and may be configured
for small-group meetings.
Dover-Durham Days Inn can accommodate your small, group meeting of up to 25 attendees. Our suites feature complete kitchen and restroom facilities for the comfort of your guests.
Corporate and Senior discounts available. We accept VISA, MasterCard, Discover Card, Diners Club, and American Express.
These images show a couple of room layouts which would be available to your group. The image at left shows a board room setup while the image below shows a presentation setup. We can also set up one of our suites in a lecture or classroom setup.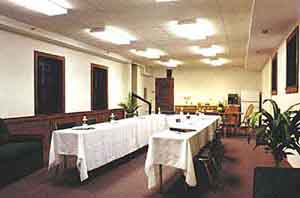 We can further help you by ensuring that food and beverages are available for you group.

For more information and reservations, please call us directly at 603-742-0400.
To check Rates and Availability on-line, please follow this link.
You may also call the national reservation system at 800-DAYSINN.